10 movie-inspired costumes for women
It can be hard to decide what to wear for Halloween with the huge range of costumes available to us. If you're a film buff, make your favourite movies your inspiration when thinking about what to wear this Halloween.: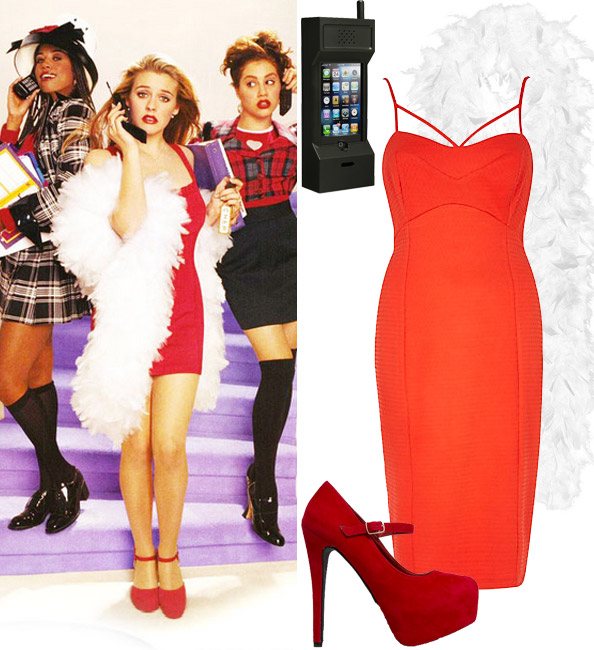 Catwoman

Undeniably the best part of the Batman story, so much so they made her her own film, Catwoman would make a great Halloween costume for women! Her look is iconic: dressed as the feline fatale in all black leather you'll be stealing hearts. Make your getaway to the Halloween party dressed in a catwoman catsuit and it'll be all people can talk about.
Gatsby-esque

The 1920s is best recognised for the revolution and rebellion of women from their typical gendered roles. Women began bobbing their hair, wearing short skirts, exhibiting liberal beliefs to do with sex, drinking and smoking and becoming a social re-shaping of what it was to be a woman. Not to mention the fashion was to die for – flouncy fringe and glam glitter. Dance all night in a Great Gatsby themed costume!
Harry Potter
If you think dressing as Hermione is a little tired, take the evil route this Halloween when you dress as a Death Eater. Led by Lord Voldemort and on a mission to purify the wizarding world of "half-bloods", there'll be no one messing with you this Halloween.
Breakfast at Tiffanys

A classic, Breakfast at Tiffanys was based on Truman Capote's novella of the same name and chronicles the life of an eccentric socialite, Holly Golightly. The opening scene of her standing at the window of Tiffany and Co. in her glasses, gloves and pearls eating a croissant has become iconic in film. Emulate that same look with these key components.
Pretty Woman

Yet another classic. It's almost impossible to compile a list of iconic films and exclude this one. Pretty Woman is the original rags to riches story, where the down on her luck girl meets the rich man and they live happily ever after as he "rescues" her. Who can forget the scene with the necklace? The red dress and long black gloves can be recognised instantly!
Maleficent

She first appeared in Sleeping Beauty, the original film was released in 1959, and in 2014 the "Mistress of All Evil" was portrayed once more by the inimitable Angelina Jolie. One of Walt Disney's official villains, she is also one of the most popular right now. Just how evil can you get in this gorgeous villainous costume?
Elsa

Another more modern entry to our list, Elsa from Disney's Frozen is a character taking not only children and adolescents but adults by storm too. Everyone seems to be wound up in a flurry about this film, and in this stunning white and blue costume, they will be about you too!
Flashdance

Tear up the dancefloor in a Flashdance inspired Halloween costume. Throwback to the 80s in this off the shoulder sweater – don't forget your headband and legwarmers. What a feeling!

Hunger Games

This book to film series adaptation is becoming more and more popular as the movies are released. The Hunger Games has grossed over $1b and is set to be even more of a success as the next film is out. Channel your inner Katniss this Halloween and unleash your inner badass.
Black Swan
Its the critically acclaimed film that creeped us all out beyond belief! Float gracefully in and out of Halloween parties left, right and centre and scare everyone with that creepy edge we saw in the film.
Want more imspiration for movie halloween costumes for women? Check out Vogue's favourite movie-inspired costumes – And for everything you need for Halloween costumes for women make sure you check out http://www.spirithalloween.com/adult_womens/ section – particularly these great movie ones!