Creative lifestyles have revived the popularity of home parties. This is evident through all the lifestyle shows on TV that feature everything from DIY home improvements to party tricks, which are all geared to make home entertaining easy and fun.
And speaking of party tricks, there is an abundance of kitchen and party products that can help you whip up delicious party dishes much faster, as well as set up a festive table setting and atmosphere. So, if you have become more keen on throwing get-togethers and other shindigs at home, rounded up below are eight of the niftiest and most versatile products to invest in for your party arsenal.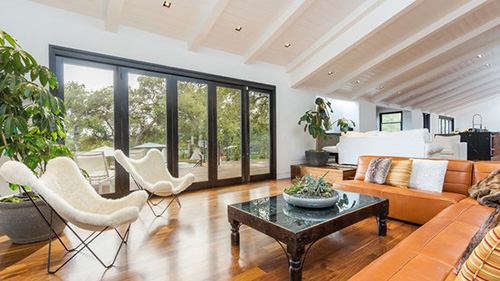 1. Glass vases
Clear tubular glass vases are perfect for creating table centerpieces. You can fill them with flowers for a textural ornament to enhance the dimensions of your dining table. But, the lovely thing about glass vases is they can serve other purposes as well.
A lot of people use them as serving pitchers for spritzers or as lighting fixtures (along with string lights or candles) to bring charming illumination into gathering spots in the home. Many also like to use glass vases to create different heights of decor.
Therefore, if you want party decorating to be more convenient, one rule of thumb to remember is that you can never have too many glass vases. If you want a variety of designs, shop for home decor online.
2. Decorative paper
Decorative paper is another product that has multiple uses for home parties. It can be used to create place cards, bunting, garland, signs, children's toys, and even as decor for dinnerware.
Fold it, cut it, tear it roughly, punch it, or use it as it is — decorative paper will serve you well in any party. Here's a simple party decorating idea using decorative paper: Tear it into rectangles and stamp it with an image that goes with the theme of the party, and tie it to flatware for a clever little place card for a sit-down dinner.
3. Sippers
These medium-sized beverage holders ooze charm by letting the unique look of drinks stand out. It does not matter if you're serving warm mulled cider with them or chilled fruit tea, you can be sure your guests will enjoy socializing and staying hydrated with these sippers in hand.
4. Pizza fire pit
This kitchen appliance can expedite the cooking process for the party. A pizza fire pit will not only cook pizza. With the right cooking accessories, you can even bake cookies and cake in it. Likewise, you can roast potatoes and cook hamburgers, hotdogs, and other slices of meat on it.
Another fantastic quality of a pizza fire pit is it presents the opportunity for party-goers to take part in the food preparation. Several people can roast their food at the same time. Plus, they can barbecue right on the picnic table by using this nifty kitchen appliance, Lebanon party planners say.
5. Lava rocks
Lava rocks can turn any clay pot into a barbecue or roasting pit. A lot of expert party planners rave about how much easier it is to have barbecues with these rocks. Even young children can be given their own clay pot with a few of these lava rocks to create their s'mores and other ooey-gooey sweet treats.
It's worth adding as well that lava rocks are highly useful for night-time parties. You can place these lava rocks in fire pits and clay pots to provide heat on a nippy night.
6. Sparklers
Keep a stash of sparklers in your party chest. They make fun party favors, especially for year-round shindigs. They even serve as excellent alternatives to birthday candles.
Sparklers are definite must-haves. Children and even the most serious adults will enjoy lighting up the dark evening sky with these fire wands. Just make sure to monitor the little ones, though, if they want to light up their own sparklers.
7. Picnic blankets
No chairs and tables? No problem as long as you have picnic blankets to lay on the floor. Everybody can just plop down on these blankets for a conversation over a paper plate of finger-foods.
8. Melamine dinner plates
These adorable and unbreakable dinner plates can provide any table with a delightful splash of colour. Also, they are the perfect choice for outdoor parties where there are a lot of kids.
They are much better than paper plates because they are sturdy. Plus, they are more eco-responsible options. They are easy to clean, and you can keep them for a long time. It's worth noting, too, that they come in a vast variety of designs. They come in prints and patterns similar to grandma's china, or whimsical Provencal styles for an instant touch of elegance.
There you have it, eight amazing products to throw into your party chest. With all these products in your collection, for sure, organizing a get-together will be something you can pull off frequently and without breaking a sweat.
AUTHOR BIO
George Azar is Co-Founder and CEO of HiCart.com. He has extensive work experience with blue-chip multinational organizations on both regional and global levels. George is also the founder of companies in the fields of advertising and media buying, professional trainings and development.