health magazine that covers mainly health / fitness related topics including but limited to skin care, therapy, natural remedies or yoga as well. Feel free to subscribe our mailing list.
Busy women need to have several pair of shoes in their closet so they are prepared for any type of event. Whether women need a sophisticated pair of shoes for a business luncheon or fun pair of slingbacks to wear on a hot summer's evening they can find a pair of Stuart Weitzman pumps that are perfect for the occasion. The following five high heel shoes all have something unique and special to offer.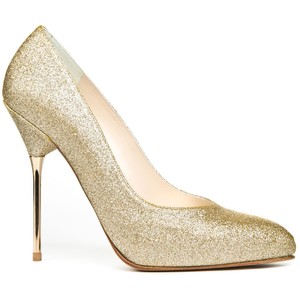 1) Platswoon Platform Pump
The Platswoon Pump is tasteful and practical. The shoes look great with business suits or dress pants making them a terrific choice for the office. Women who wear the classy pumps to an important business meeting are sure to make a good impression. Women can wear the shoes with a classic suit to gain the respect of their business associates. The leather shoes have a 4 1/4 inch heel and come in black, fire quasar and cognac tartaruga colors.
2) Viceroy Pump
The sexy Viceroy Pump is perfect for a fun evening out on the town. The elegant blue suede shoes have a 4 1/2 inch stiletto heel. The high heels are ideal for women who want to make their legs look longer while wearing their favorite short skirt.
3) Uprise Pump
Women who enjoy making a fashion statement will love the Uprise Pump. The gorgeous suede shoes feature a loafer style tongue. The shoes have a 4 1/4 inch heel and are available in two different styles. Women can select the classic black suede pumps or choose the more daring chocolate feline hair style.
4) Glocapsize Mary Jane Pump
The Mary Jane style pumps are available in lovely black satin and blonde satin styles. The shimmery shoes have a 4-inch heel. The shoe strap includes a small and elegant buckle with rhinestones and the tapered toe of the shoe offers some extra sparkle. The versatile shoe can be worn to the theatre or a wedding and is a great formal shoe for a summer evening event.
5) Slinky Pump
The black patent slinky pump is a beautiful summer shoe that can be worn with a dress, skirt or pair of dress shorts. The open toe shoes have a 3 1/2 inch heel and chic wicker wedge. The slingback shoes can be worn in both the day and evening.
According to a variety of customer reviews, women are impressed with the quality of Stuart Weitzman pumps and like the wide variety of gorgeous styles available. The shoes are well made and fashionable so it is no wonder the shoe brand is worn by many popular celebrities. Quite a few well-known female stars have been spotted wearing the pumps at special red carpet events.
The best part about the shoes is their affordable price. Everyday women can afford to buy a few pairs of the pumps because they are available at discount prices online. Women can save quite a bit of money by purchasing the pumps online rather than their local department store and have the convenience of the shoes being delivered directly to their home.