6 Unique Ways to Keep Your Shoes Straight
Quick, off the top of your head: How many pairs of shoes do you own? 10? 20? 30 or more? A general average in the U.S. is around 20. Which means that most of us have a lot of shoes to keep organized. Let's look at some unique ways to do just that.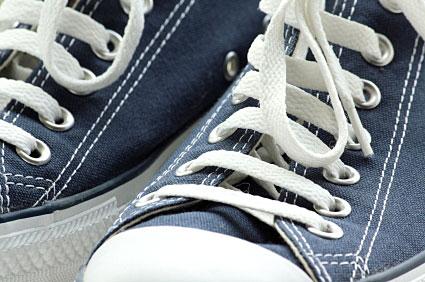 BOOKSHELVES. These come in such a variety of shapes and sizes that they're a great option for the space that you have. A narrow but tall bookshelf will squeeze in nicely into a bedroom nook or the side of a closet. You'll get additional storage space on top of the bookshelf, which is a perfect spot to place baskets, bowls or other containers for all those little things that permanently seem to need a home: Sunglasses, keys, loose change, gloves and the like. Additionally, you can install hooks on the bookshelf's outer edges, or, if there's room, on the exterior sides. Then, fill those hooks up with purses, belts, scarves, you name it.
If you have more space, choose a wider bookshelf. And if your shoe collection is especially display-worthy, get that bookshelf somewhere out in the open where you and your guests can admire it and its contents.
Organize your shoes according to their use on the various shelves. And check to see whether those shelves are adjustable. If so, make the ones that hold your flats and flip-flops shorter, the shelves that hold workout shoes and loafers mid-sized, and the ones that hold your tall heels and booties taller.
SHELVES. Free-floating shelves are easy to install, and can be entirely customized to your space. Look around for some unused space: Perhaps there's an empty nook behind your entrance door, for example? If so, that's a perfect spot to hold a choice numbers of shoes. Measure the space before you purchase shelves, and either cut them to size yourself or have them cut at the store (any good hardware store will be able to handle this request, and they'll usually do it at no or minimal charge).
Shoe shelves that can be assembled within your closet can be a good option if you have space for them. Look for options that are adjustable, because as we wrote above, it's great to be able to customize the heights for your particular shoe collection.
HANG YOUR HEELS. If you have multiple pairs of heels, hang them up! All you'll need is a few strips of board. Nail or screw these into the wall, and then hang your shoes by their heels. This is also a good option for smaller spaces as you can customize the width of the board.
HANG YOUR BOOTS. Boots can take up lots of space. Instead of a jumbled pile, hang these up as well. Look for products onto which you can hang multiple pairs of boots at once. You can also use clip hangers to hang pairs of boots, but take care that the clips don't leave marks on the boot material, especially if it's delicate.
DIY WOODEN CRATES. If you're in a do-it-yourself mood, then this project is perfect for storing multiple pairs of shoes: Repurpose wooden crates by sanding and then painting them in bright colors. Mount them onto a wall and voila! Lots of great shoe storage space. Use tall, vertical crates for boots, and milk crates for flats and running shoes. You'll also be able to store extra pairs on top of the crate, or use that space to display some pretty decorative items such as vases, plants and the like.
LADDER TO SHOE SUCCESS. Another one for you DIY-ers; sand and paint an old ladder, then prop it up against a wall to display your most fabulous shoes. You can also drape wraps, shawls, scarves and the like on the corners, and then you'll have coordinated pieces ready to go.