7 Fashion Items to Gift Your Husband
We all want our other halves to be fashion conscious. Why can't they wear what the men in fashion mags wear? Some of them are very stubborn indeed. However, when a special occasion that calls for a gift comes up, it's your chance to buy him something fashionable! Take advantage of this and buy him one of the following 7 items: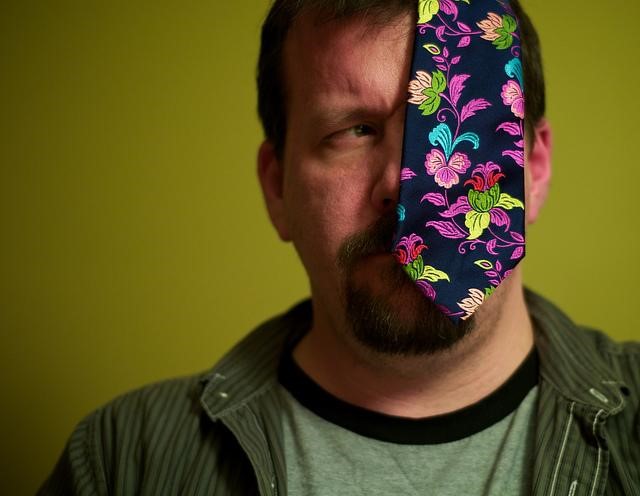 1. A Man Bag
Men can wear bags now. It used to be frowned upon, but now it's normal and even considered trendy. Men who use a bag tell the world that they don't care what anybody thinks. They're busy; they have a lot of stuff to transport with them, and they'll do it how they please. Good for those guys! Treat your husband to a man bag (even if he does care what other people will think).
2. A Pair of Geeky Trainers
Sure you could buy him a pair of air max, but those trainers are cool. And cool is becoming uncool. So by buying him something uncool, you're making him cool. People will say he isn't cool, but really everybody will know that he is. Do you get what I'm trying to say? Just buy him the trainers.
3. RayBans
RayBans will not only make him look the epitome of cool (or should that be uncool?) on sunny days, but they'll protect his eyes from the bright sunshine too. This will stop him from squinting, and could even stop him from getting those lines around his eyes for a while. Win, win!
4. A Patterned Shirt
The patterned shirt is a must. Whether you go for polka dots, paisley or even stripes; make sure he has a patterned shirt in his wardrobe to show off on formal occasions. If he complains, just tell him he looks uncool. Then explain to him what it really means. I'm sure he won't mind then…
5. A Nice Watch
Finally, something he will probably appreciate! A nice watch is a must for any man. A man without a watch is naked, pure and simple. And women. And children. Everybody should own a watch. You have a plethora of mens watches to choose from, so work out what you can afford and then go watch hunting.
6. A Casual Blazer
The casual blazer. Blazers are no longer suited to work meetings and black tie events only – your husband can wear one shopping, visiting friends, and even to the gym if he likes (there are people like this in the world).
7. A Floral Print T-shirt
Flowery t-shirts are no longer reserved for women, but maybe he'll share with you if you ask him nicely. If he doesn't like his flowery t-shirt, tell him it's the prettiest he's ever looked. He'll shut up.
The great thing about these items is that they will more than likely ease your other half into the wonderful world of fashion. Men are rubbish at shopping for clothes themselves, so take it upon yourself to do it for your hubby. He'll look bang on trend!