Benefits Of Buying A High Quality Ski Jacket
As someone who once found himself perched on top of a mountain wearing a ski jacket owned by my Dad in the 70s, with ominous clouds rolling in and a two-mile run back to the hotel, I can attest to the benefits in choosing a good quality ski jacket. Since that experience (my first ski trip, with some equally underprepared friends) I have made a point of replacing my jacket every couple of seasons, handing the old ones down to my brother. That's not just because they had fallen out of style, or because they had become damaged – in fact the worst damage any of my jackets has ever seen was a broken zip despite some heavy use. It's simply because the market for mens ski jackets is constantly evolving and innovating, and every year it seems there is an interesting new feature that makes it irresistible to try. So here is why you should buy a high-quality ski jacket.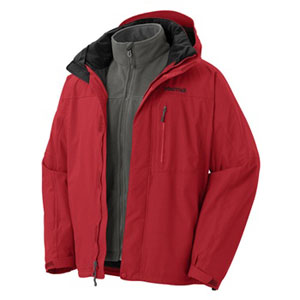 Safety
Nothing, at all, is more important than being safe on the slopes – witness the proliferation of helmet technology over the last decade. A good ski jacket does more than keep you warm and dry, it keeps you safe. If you're heading off-piste in particular, it's worth purchasing a jacket that is high-visibility, just in case you need to be found in a hurry. The more expensive jackets also come equipped with transponders so ski rescue can locate you in an avalanche. Other features might include a built in flashlight or whistle – hopefully never needed, but good to know are there. High-quality jackets with good inner lining will also help you if the temperature drops rapidly.
Comfort
One of the least pleasant aspect of skiing is if the weather is unpredictable. You can be in bright sun one minute, and a downpour the next. The best ski jackets have a high degree of waterproofing to keep you nice and dry, but are also very breathable so you don't get sweaty either. If you're likely to be seeing good weather then it's often best to take just a shell jacket combined with some other layers that you can remove depending on the heat.
Style
Style comes into it, no doubt. You want to at least match your jacket with your trousers. The best ski jackets look as good as they feel, but despite this style ought to always be secondary to comfort and safety.