Once upon a time every person who was looking to buy into the latest trend simply had to have a standard body shape and size – or risk the style falling completely flat. Unsurprisingly, the fashion industry has moved on leaps and bounds over the years and there are an array of designers who are able to facilitate all of the different body types.
One of the more common body shapes is the hourglass figure and unsurprisingly, this is where the body mimics that of an egg timer. Contrary to popular belief, this doesn't involve the body being round and usually encompasses a small waist. However, it's the wider shoulders and hips which create the hourglass image and while this can highlight a person's curves, there is the risk of overdoing it due to the nature of the shape.
Taking the above into account, it's important to bear a few suggestions in mind if you are looking to get everything possible out of your hourglass shape. We're now going to take a look at a handful of tips that will help you do this and make you highlight only the positive features of your body.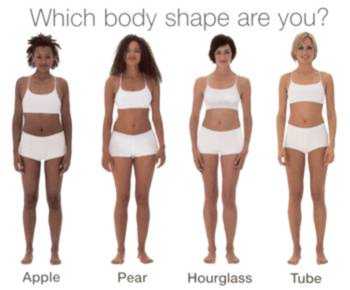 Avoid baggy clothing
Curves are the main selling point of the hourglass image and if you tend to buy baggy clothing, you are hiding all of the positive parts of your body. Baggy clothing will create a much flatter look and arguably waste all of the good things that your body shape can offer.
Only purchase fitted dresses
This is related to the previous tip and with baggy clothes certainly not working, it goes without saying that you need ones that will fit well to your body. Fitted clothes are clearly the answer and if you shop with a reputable designer such as TFNC London, it's very easy to get your hands on them. By doing this, you'll be emphasising your curves in every possible regard with the material clinging to you in such a way that's not over the top, but instead just perfect.
Belts can make you master the hourglass
If you can purchase a decent belt you should be primed perfectly as well. With the belt being based right in the middle of the body, it emphasises the shape by splitting your upper and lower regions apart. Generally, it's advisable to get hold of one that's thick to emphasise the area that little bit more.
Highlight your chest by whatever means
It goes without saying that your chest is one of the key parts of the hourglass shape and you must therefore do everything in your power to emphasise it. The big tip is to purchase a decent bra that will bring more attention to the region, although some dresses are designed in way that will highlight your bust area to any wandering eyes. If you can get this part right, you have already perfected half of your shape and you've then simply got to act on the lower body!