Wearing the right make-up and jewellery is the most effective way to touch up an outfit or get the perfect look. There are numerous styles and ways you can mix and match jewels and makeup to achieve the look of your desire. However, what you need to desist from when wearing makeup and jewels, is doing it all, just for doing sake. In order to look beautiful and turn heads for the right reasons, here are a few ideas to consider.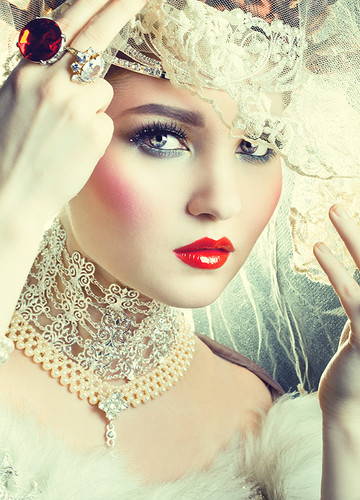 Consider complementing
All of us are different when it comes to our tastes in fashion. Complementing make up and jewellery is one of the safest ways to look beautiful. When you complement the colors of your make up and jewels, it's easier to look pleasing to the eye. Besides, complementing your make up and accessories is quite easy to pull off considering that it doesn't require you to balance on the outrageous as required in other kinds of styles. Some ideas on how you can complement include:
Wearing make-up that complements your skin tone at all times. For example, if you've got a brighter skin, its best to wear brighter make up and matching, brighter accessories or jewels. This way, it's so much easier for you to look attractive than choosing darker make up and jewels.
Avoid clashing colors in your make up and jewellery. For example, if you have a charm bracelet, consider matching it with your eye shadow.
The secret to pulling off complementing accessories and make up is to avoid direct matching of colors, as this looks monotonous. Always have the main accessories matching with the main make up then, avoiding color clashes in between for the ideal look.
Match
Sometimes, we don't really care about how uniform we look, and this is perfectly okay. This is because we may be interested in highlighting the diamond ring we have or another accessory we received as a gift, etc. Matching is the most effective way to style if we want the perfect look.
One of the most effective ways to match in a way that makes you look sexy and hot is to match the lipstick color of your make up with the color of the earrings.
Generally, when your accessory is timeless, always try to match it with a matching timeless make-up.
Clash your colors
In the recent past, clashing colors between make up and jewelry has become an 'it' thing. Whereas one would like to blame it on pop culture and celeb worship, clashing your colors smartly will give you attention.  A good hack with clashing would be to match your earrings and other accessories with your general makeup, but go opposite on the eyes.
Overall, you can't match and mix make up and jewels in a black and white manner. Those who report high success rates are people who're not afraid to experiment until they get a look that works for them.