One of the easiest ways to book a live wedding band for your big day is do it through an agency. However, before you deal with one, it is a good idea to become an informed customer by taking the tips below to heart.
There is something very special about having live music in a wedding. It makes the event feel more special and memorable, not to mention that it ensures guests will have a great time. No wonder a lot of to-be-wed couples hire live wedding bands to render the music for their big day.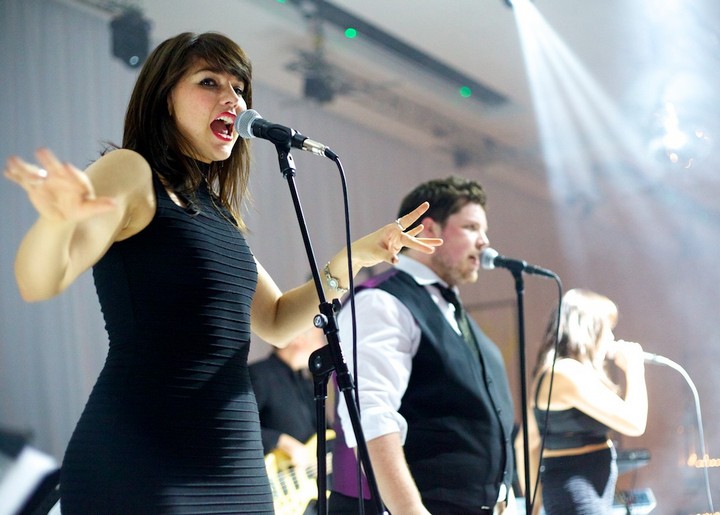 If you happen to be looking at hiring live musicians for your wedding, keep in mind that the best ones get booked for gigs, anniversaries, and corporate events well in advance. As such, it is vital that you look around early on to ensure that you will snag the best act for your wedding day.  However, if you are not sure where to start and you cannot get recommendations from friends, one good option you can try is to book a live band through an agency.
Take note that an entertainment agency functions as the middle man in the hiring process. So depending on the agency you pick, they can either make everything easier or more complicated for you. Of course, between the two, you want to ensure you will find an agency that will make things as trouble-free as possible. So when you are ready to hire, here are some key points worth keeping in mind when dealing with an agency.
Research, research, research
As with anything else in life, not all entertainment agencies offering live band services are created equal. Some are there to provide clients with the best musicians, while others stay to make quick cash. So just as you would meticulously taste every food that will be served in your reception, the same care should go into checking out the reliability of an agency and the quality of their musicians.
Suppose you have zeroed in on two or more agencies. Carefully look at their experience and license and set up an interview to have a clear idea how they deal with clients. Also, be mindful how the agency representative answers all your questions and ensure they have insurance in place. This may require a little legwork on your part, but will ensure that you will be working with a company that has a reputation to uphold and can provide the best group for your big day.
Expect to pay more
While an established agency can be very helpful in making arrangements and dealing with financial matters and contracts with musicians, expect to pay more for these services. An agency will likely have to tack on a fee of about 10 to 20 percent on top of the cost of the musicians. So be sure to take this into account when preparing your budget.
Be clear about the musicians who will be playing on your wedding
While working with an agency, they will likely set up a showcase where you can see their bands perform or they may also give you the demo materials of their musicians. Whichever group you pick from the lot, be sure that you will see the same musicians in your wedding by having the agency specify the names of the musicians in your contract. Doing so will ensure that you will get who you have paid for.
Review the paperwork
Before you sign on the dotted line, thoroughly review the details in the contract. At the most it should specify the agreed cost, time and day of wedding, number and name of musicians, etc. In short, the contract should spell out everything that both you and the agency have agreed upon to avoid surprises down the road.
Lauren Bryant is an experienced writer who is particularly interested in providing wedding tips and advice. She is also a regular contributor for Northern Star Wedding Band Scotland.