5 Great Fashion Trends Your Man Needs To Get Into
Ladies, summer's almost here and that means days spent in the sun wearing cute dresses and strappy sandals. Why not get the man in your life to take an interest in fashion, too? Just because the weather is warm doesn't mean he has to wear old t-shirts, ratty jeans, and shapeless swim trunks. Here are five great fashion trends that your man can get into, no matter his shape or size.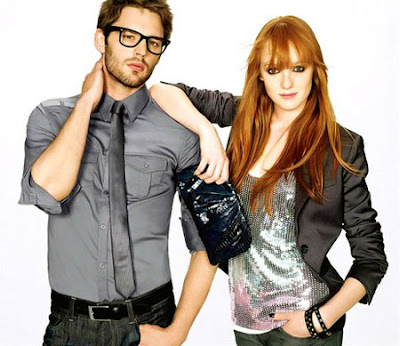 Hipster Look
Everywhere you go these days, you see guys dressed like the next great beatnik writer, wearing rolled up skinny jeans, fitted tees, canvas sneakers, and plaid shirts. Hipster style is defined as edgy and irreverent, being cool without trying to. Think vintage store goldmine.
Fedoras
Sick of your man sporting that raggedy baseball cap? Upgrade him to a fedora. Until the mid-1960s, no man would be caught dead without a hat. It completed his ensemble and added a dapper touch to the most ordinary outfit. The same holds true today. A fedora can add extra panache to a suit or can spruce up an otherwise blah khaki and polo shirt ensemble. Have your man pair it with a tank and jeans for that offbeat, ironic look.
Denim
Forget about those baggy numbers your man likes to veg out in. Today's denim trend is all about being fitted. Try the new slim fit, straight-leg styles. These are versatile because you dress them up or down. Roll up the cuffs for a trendy look or pair with a nice shirt for going out. Check out cool denim clothing from Reem Fashion's website for the latest looks.
Trunk Shorts
Don't let your man wear those old shapeless swim trunks to the beach. Opt for trunk shorts instead. Longer than briefs, but tighter than standard swim trunks, they hit about three inches from the knee. Since most men usually have great legs, why not show them off?
Tailored Suits
Bespoke tailoring has long been a hallmark of a sophisticated and urbane gentleman. Even if your man can't afford to book a flight to Savile Row and pay for a handmade suit, he can still get one off the rack and have alterations done. You'll be surprised at how a simple dart placed here or a stitch in the hem there can elevate a man to sartorial excellence.
Try one of these trends on your guy this summer. Chances are, you'll both be happy with the results.