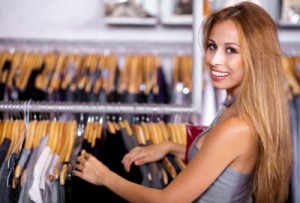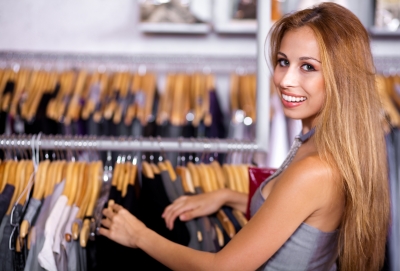 When we look good, we feel good. Nothing wrong with wanting to have a nice wardrobe. Perception is everything, and how we look can affect our lives profoundly, fair or not. If your closet is in sore need of an upgrade, but your wallet is a bit light, have no fear. There are plenty of strategies for updating your look on limited funds. Here are just a few to get you started.
Focus on Classic Looks Over Trends
Fashion is forever changing—one season, something is in, the next it is out. But, amidst the constantly changing fashion scene, there are looks that endure through time. When it comes to building a wardrobe on a budget, avoid pouring all your money into the ''it'' looks of the season because chances are, they will be on the outs by the next. If you want to spice up your look and make it look more trendy, focus on accessories.
Do an Inventory of Current Clothing
Do not just give your closet a sweeping glance and dismiss the entire contents with disgust. Chances are you still have some gems in there that are still fashionable and wearable. When shopping on a budget, it is important to establish a base to work with; this will help you find clothes to help build on what you already have and get the maximum use out of your wardrobe.
Budget Does Not Always Mean the Cheapest Option
If you fill up your closet with less expensive, lower-quality items, you will really not be saving money in the long-run because these things will fall apart and you will be back to square one. You will end up spending more money than if you shelled out an extra few bucks in the first place for some higher quality items. This can be difficult to do sometimes because we tend to look at money matters in the immediate term and what will save us the most money now, but it is important to look at what you may be spending over a longer period as well. For example, it is worth it to invest in two quality pairs of jeans and have them altered so one pair goes perfect with your flats and the other goes perfect with your heels.
Only Buy It if You Love It
There is no room for half-hearted purchases when building a wardrobe on a budget. If you are not 100 percent sure that an item is your style, or if you can wear it with anything else you own, put it down and move onto the next item. The name of the game is finding things that are versatile and that you absolutely love. On a somewhat related note, do not buy something just because it is on sale. Getting something cheaper is not necessarily a bargain if you would not have bought it in the first place.
Get on Email and SMS Lists of Favorite Stores
You do not have to build the perfect wardrobe in one trip to the mall. It is a process where you will buy things here and there. To maximize your savings, make sure you get on the email or SMS lists of your favorite stores. This way you will always be in the loop when they are having a sale. Also, many stores tend to give out special discounts and other offers to people who subscribe to updates through these mediums, which mean extra savings for you.
About the Author: Kelli Cooper is a freelance writer who blogs about all things fashion and shopping.If you are looking for great deals on clothing, shoes and accessories, she recommends visiting selectaware.com, which offers Tory Burch coupons and a host of others for all your fashion needs.
Photo Credit