When you are a plus sized lady, it's hard to really feel like you can look your best when all of the fashion role models out there are a size 0! I have certainly suffered from the lack of fashionable women who resemble me in shape, but the truth is that beauty knows absolutely no size. As with so many things, it's all about the packaging! Turn to glam actresses like Rebel Wilson, Gabourey Sidibe, and Kirstie Alley when you need a style that is all your own.
First, understand that one reason why clothes always look better on actors is that they are tailored to fit. Even if an actor talks about getting clothing off the rack, you can bet a fair amount of cash on the fact that they take those clothes from the rack straight to their tailor! Choose a piece of clothing that fits you well through your largest dimension, and find an alterations shop that will tailor the rest to suit.
Go bold.
For years, plus sized women have been told that they need to stay in dark clothes and that they must at all costs avoid patterns, as these items make them look larger. As anyone who has been in plus sized clothing will tell you though, these tricks don't fool anyone, and in many cases, dressing darker only makes you look frumpy. Experiment with color, and remember that you have a favorite color for a reason. In many cases, we are drawn to the colors that look best on us!
Accessorize!
There is something to be said for the plain and elegant look, but the right accessory can bring your outfit into sharp relief. For instance, take a moment to consider choosing a tunic and jeans for the day, but don't be afraid to dress it up with a series of narrow bangles or a signature pendant. Make sure that your accessories match each other even as they complement your outfit.
Finish & polish your look

Remember that the more finished and the more polished you look, the better you are going to feel. This does not mean that you need to wear a three-piece suit unless you really want to, however. Instead the key is to make sure that each outfit that you pick is a deliberate choice. There is definitely a place for items that you just throw on, but taking the time to seriously consider how each piece works with each other piece is a great choice.
Consider a pencil skirt
There is always a lot of talk about who can or cannot wear a pencil skirt, but you will discover that if you choose the right one, you are going to be in great shape. If you want to give yourself a rather sleek silhouette, wear the pencil skirt with a very wide belt that can double as a waist cincher if you are really looking for a classic fifties look.
I've also found that a little bit of flutter goes a long way. If you are a plus sized woman, you might be haunted by the muumuu, a rather unflattering maxi dress. On the other hand, consider throwing a shawl, a cape or a scarf around your shoulders to give your silhouette some dynamic action. If you watched the Oscars this year, plenty of plus sized actresses were showing off a bit of flutter in dresses that were more frilly than average.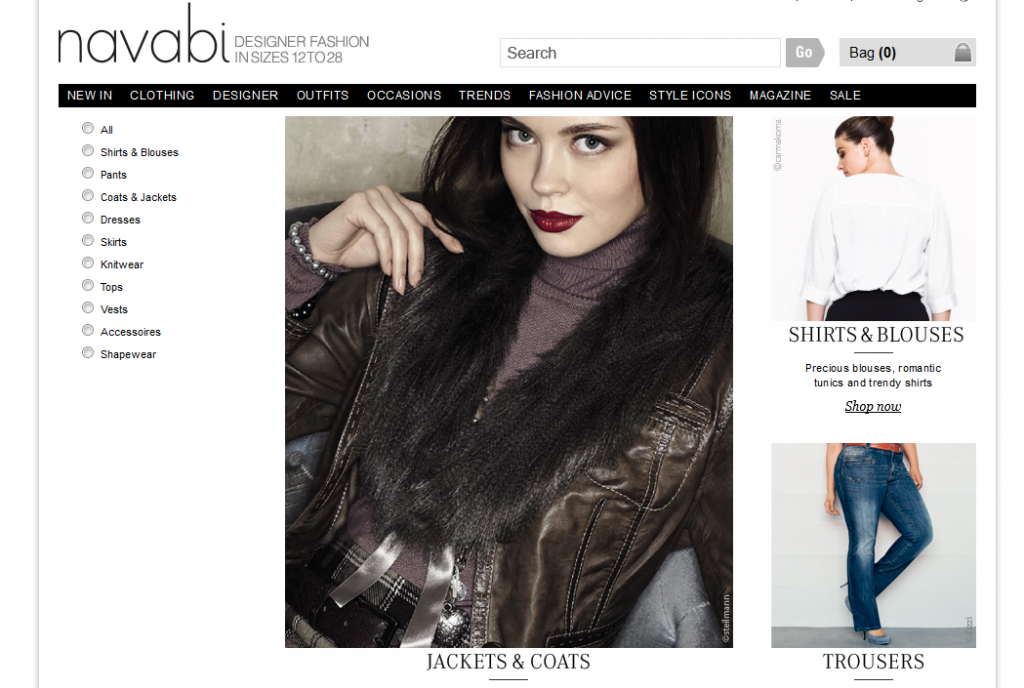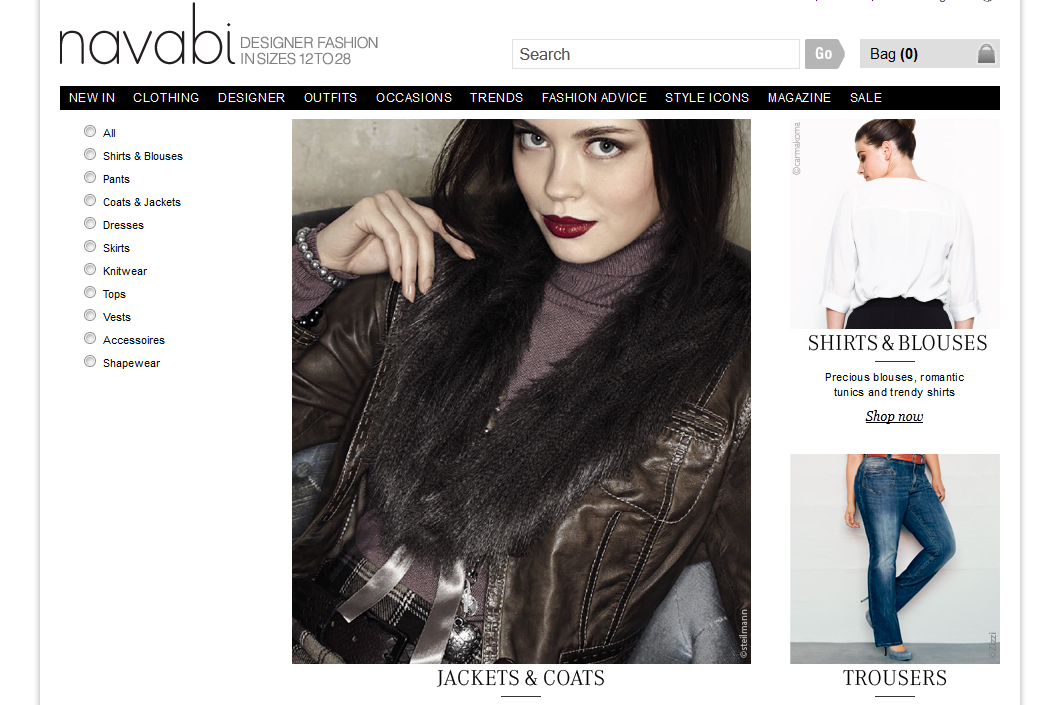 Source: © navabi.co.uk
When you want to shop, make sure that you consider fashionable plus size clothing at navabi.co.uk. The styles available can add a great deal of color and style to your closet, so remember what your options are like. Don't think that you have to dress in drab colors just because you are larger!