Sandals are the most comfortable footwear you could ever put on your feet for those warmer spring days and evenings. The question is would you wear stylish fashion sandals with a pair of socks?
There was a time when wearing sandals with socks was the sort of look a girl would never even think about. But things have changed because this season it's one of the hottest trends around. With a fab choice of sandals and socks to choose from mixing and matching your footwear with pairs of trendy socks has suddenly turned into fun!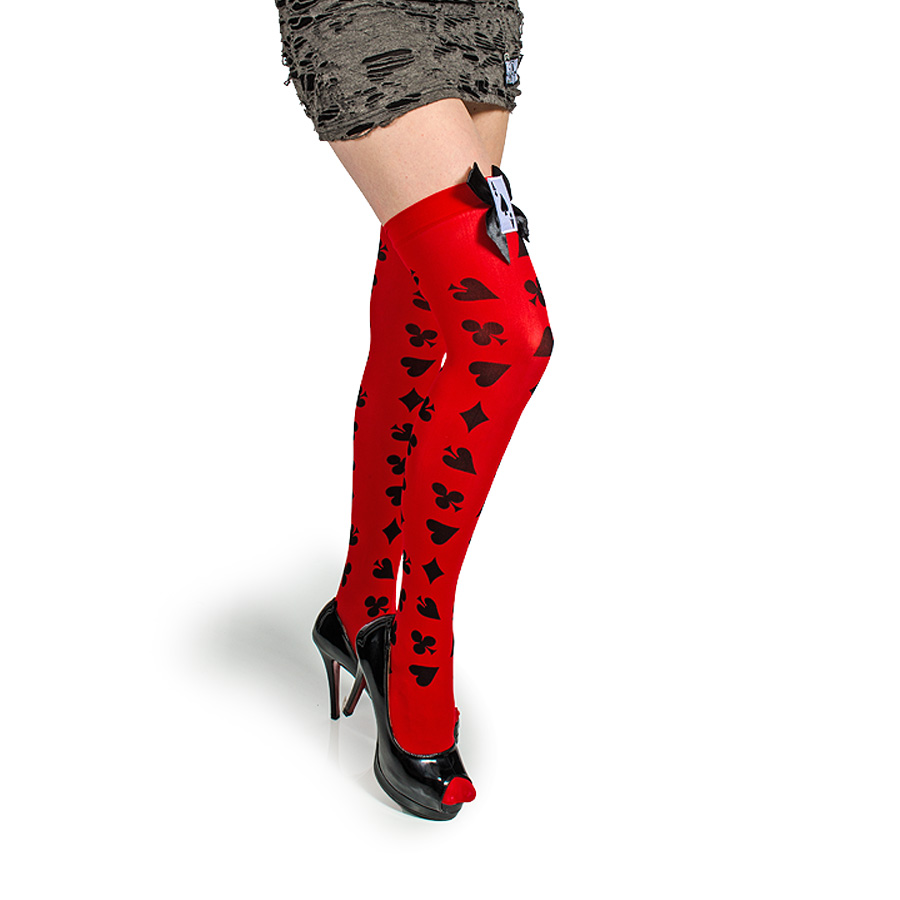 Naturally, there's a great choice of cute socks around too, some with bold statement patterns while others boast delicate, delightful prints. Whichever design you choose to match up with pair of new sandals the one thing you can be sure of is you've just added another dimension to an outfit. For those who want to achieve a more discreet look, the option to keep it simple is there too because nude socks are just as hot!
Up or Down: Socks are Cool!
Wear them up or wear them pulled down, the sock appeal is here to stay. Wrinkled socks dumped around ankles are no longer an Ena Sharples' look because this catwalk trend has made its mark. If the truth be known the socks and sandal experience has been making its mark for a few seasons now, but this spring it has really taken hold with the help of the best designers in the world, that is!
The great part about it all is that socks are a hit to wear with wedges, flat lace-ups, platforms and sandals of every kind, stacked heels or sneakers look great too. Designers came up with some great looks on the runways with Margaret Howell and John Galliano's sandals and sock combinations really making an impression on fashionistas all over the globe.
Socks scrunched up and pulled down are a great way of disguising thicker ankles – choose a pair of platforms or wedge sandals, it's a great combination to wear with a printed floral pattern frock – darker colors help with the illusion!
Getting it Right
The trick to wearing sandals and socks with style is to go 'casual' – create a relaxed look and don't try to look too posh! Play with a look that leans towards funky or even a little geeky – it's a great way to make the combination work. The catwalks and runways of the world gave fashionistas a great insight as to how to pull it off with style and flair.
Miu Miu, Alexander Wang, Marc Jacobs and Daks to name but four of the greatest designers on the planet mixed and matched socks and leg-warmers with fabulous footwear of every shape and design. High heel sandals, Modal in Pelle strappy glitzy sandals, wedges and super wedges all worn with socks and outfits of every kind looked fab on the runways!
A Fifties Style Back With Flair
Wearing sandals and socks is such a fifties look that's so hot this spring, the difference being the looks today have much more flair! Trends come and they go but this season one fashion 'faux pas' has suddenly become one of the hottest trends around – wearing lovely summer fashion sandals with cute trendy toe warming socks and it's definitely a WOW!
Written by: Natasha Brown – a bubbly fashionista who loves to talk fashion.