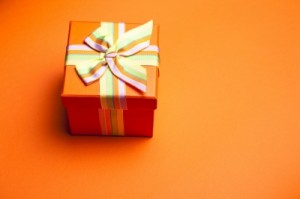 Your bridesmaids are your closest friends and family, and you have chosen to have them share your most special day with you. Being in a bridal party can involve a lot of time and money, and it is customary to purchase a gift to show your appreciation for their participation. There is no one best type of gift, and what you decide to give them will ultimately depend on several individual factors, from your budget to the group of women in your party. Here are some tips for choosing a gift that everyone will love.
Gifts to Offset Wedding Costs
Having been in two weddings in the last few months, I can attest to the fact that it is not a cheap affair. You are shelling out money for dresses, shoes, alterations, the bridal shower, hair, makeup and possibly travel costs if you live far away. If you feel the tab for your wedding party is running a bit high, consider doing something like paying for dresses, or hair and make-up. I am sure they will appreciate lightening the load on their wallet.
Unique Gifts for Each Girl
There is no rule that says you must purchase the same gift for each bridesmaid; you might consider giving each girl a unique gift based on her personality, interests and the like. I am sure she will appreciate that you picked a gift that was just for her. But, even if you give different gifts, it is a good idea to make sure they all cost around the same amount of money.
Accessories for the Day of the Wedding
Accessories for the day of the wedding are a classic gift idea, and the girls will have one less thing to worry about. Typically, you want to get items that they can wear on other occasions. My sister gave her bridal party some beautiful earrings that we could wear anytime. If you are interested in personalised gift ideas, consider getting a tote with their names embroidered, that contains jewelry, comfy flip flops to wear at the reception, some treats to snack on and maybe a cute shirt that everyone can wear while getting their hair done. At my sister's wedding, she got everyone in the bridal party a cute pink tank top that ''bridesmaid'' written across the front.
Destination Wedding Ideas
If you are having a destination wedding, you can tie your gift into the event. If you are tying the knot at the shore, a beach bag with a towel and other beachy stuff is great. A gift certificate for the spa or some other local activity is a great addition. Trinkets and foods related to the destination are also good ideas—for example, if you are getting married in New York, you must include an I Heart NY shirt for sure.
Pampering
Pampering is a great theme for bridesmaids gifts. You can put together a gift basket full of treats they will love, such as a plush robe or set of pajamas, all sorts of lotions, soaps, beauty masks, makeup, and a gift certificate to a spa.
About the Author: Kelli Cooper is a freelance writer who blogs about all things weddings.
Photo Credit