You have finally set the date and everything else is done. It has finally come down to the most important part of the wedding: finding the dream-wedding gown for your special day.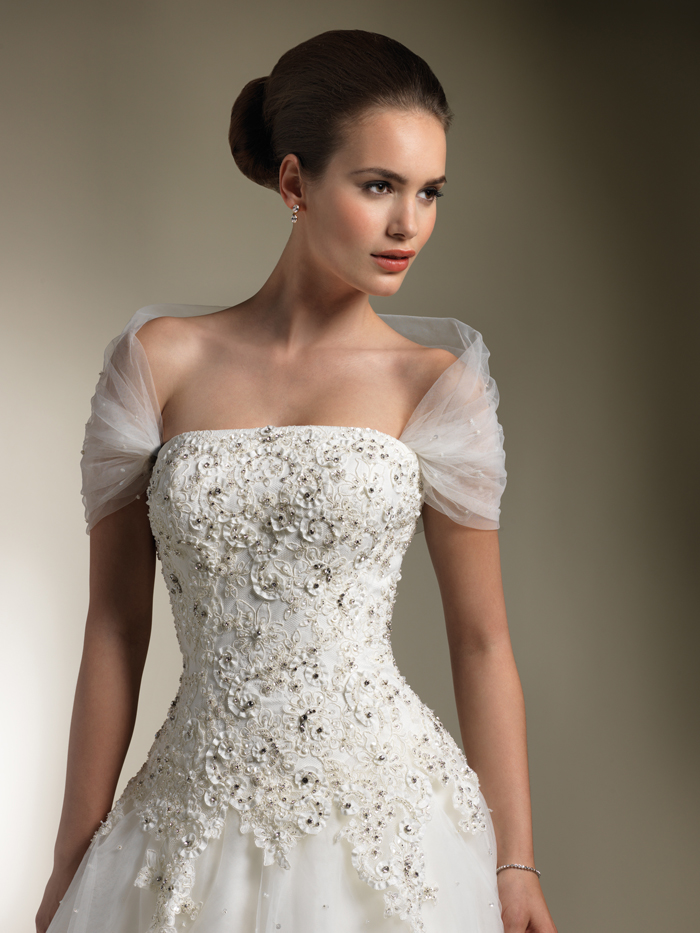 Do the research
Shopping for a wedding gown is a huge activity and it's really fun. However, before you actually start shopping, you have to do your homework. Wedding gown trends and styles change rapidly. To understand the latest trends, you have to go online and look at top wedding gown designer collections. For example, take a look at the Vera Wang website to understand the latest wedding trends. You can also try hip websites like Cosmopolitan, InStyle, etc to understand the latest styles and designs in wedding gowns.
Assess your body type
Wedding gowns are made to accentuate your body and make you look beautiful on your special day. However, if you don't know your body type, you may not be able to select the best wedding gown. If possible, go to a tailor and get accurate measurements of your body. Some websites have a unique feature in which you can upload your image and the website software will allow you to change your hairstyle and dress.
Use this software to assess how different dress styles will appear on your body. You might not find wedding gowns on the software but you will definitely find dress styles like gowns, empire line busts, sweetheart necklines etc. Doing this will allow you to understand how the gowns will appear on your body type and you can focus on this dress type while shopping.
Buying or renting
Once you have completed your research, you have to decide whether you want to buy or rent your wedding gown. If you can afford it, you can think about buying your wedding gown but think about it. Renting is a far better idea as you have to pay a fraction of the amount and you can use the money for other activities like your honeymoon.
Imported gowns
It is trendy now to wear gowns from a trade website as they sell gowns at discounted rates. These manufacturing units are located halfway across the world and they work in a cheaper currency. As a result, they have knock-off copies of almost all designer brands at wonderfully cheap rates. These are not a good idea though as you cannot see the quality of the material, the stitching, etc. and there is no guarantee that the item will be delivered on time. On top of that, in case you need alterations and repairs, you will have to do it yourself as the retailer is too far away to do anything.
Comparing rates
Rates at local stores are definitely higher than online stores. However, its still ok to shop online and browse locally as well. It will give you an idea of how much a new gown will cost for outright purchase and the average rental rates in the locality. You can also try rental chains like Bridal Warehouse, which have local chains and online websites as well. These chains will usually offer the cheapest rates and the largest inventory for interested brides. If you prefer online shopping then The Bridal Warehouse is the best as it has the largest stock of new and used bridal gowns for rent.