How to Go Designer on a Budget
The experts may claim that the country is on the way to economic recovery, although most families would have a differing opinion with many struggling to make ends meet. Despite this, the fashion industry seems to be progressing at a phenomenal rate and if you take a look down your local street, you are likely to see the biggest labels on all sorts of individuals.
The main reason why fashion has become so accessible is because of the creative means that one can use to purchase the items. While the wealthy will always head out to the most stylish boutiques, this just isn't affordable for a lot of people and they therefore have to sift through other options to acquire their designer garments. We'll now take a look at some of these options in more detail to show how you can still don the latest trends without breaking your bank balance.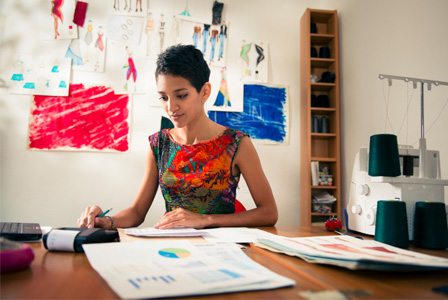 The discount department stores
This is one of the most popular ways to go designer and while you will have to make some compromises, most people think that they are well worth it. TK Maxx is the obvious one and as their slogan goes, it's possible to purchase "big labels at small prices". Of course, the compromise is that a lot of these items are from past seasons, meaning that there is a chance you won't be fitting in with the current style. Alternatively, some items have minor defects such as pulled stitches that make them much cheaper. However, most people are more than happy to forego these issues in order to wear the big labels.
The high-street discount shop
These are incredibly popular at the moment and with clothing costing just several pounds an item, it's no surprise why. Admittedly, this isn't something that is going to net you the big labels. However, most of these discount clothing stores base a lot of their products on designer items and in some cases, it's impossible to differentiate between their version and the real McCoy. Even though you won't be donning a big brand, some people are more than happy to have a copycat version for a fraction of the real cost.
Online retailers
It goes without saying that the internet has completely changed the fashion industry and there are many online retailers running big sales on designer clothes, mainly because of their lack of overheads. For example, Weekend Offender clothing at cockneyrebelfashions.co.uk is priced extremely competitively when compared to high street stores, while that is just the tip of the iceberg. Furthermore, in these cases there are no compromises and while the savings might not be quite as significant as some of the other options, they are still much cheaper.
The online marketplace
Our final suggestion can also result in significant savings, with online marketplaces such as eBay having a wealth of opportunities. The general consensus is that these websites only display used items, but if you look hard enough there are many companies selling clothing that is brand new, ready with the tags on. A lot of these deals are marked as 'buy it now', but some are in an auction format which increases the chance of netting a real bargain.