Many parents have become frustrated with the clothing on the market for young girls. They said that girls have very few options available. Most clothing companies make clothes that are pink or are otherwise made to distinguish the differences between the genders.
Many feminists have complained about the lack of options available to children who don't want to confine themselves to stereotypical gender roles. Many girls are interested in sports and other things that larger companies don't consider when they make clothing lines. This limits the options of many parents.
Several new companies are starting to offer more options that don't extenuate the differences as much. You may want to know about these clothing lines and consider using them for your child.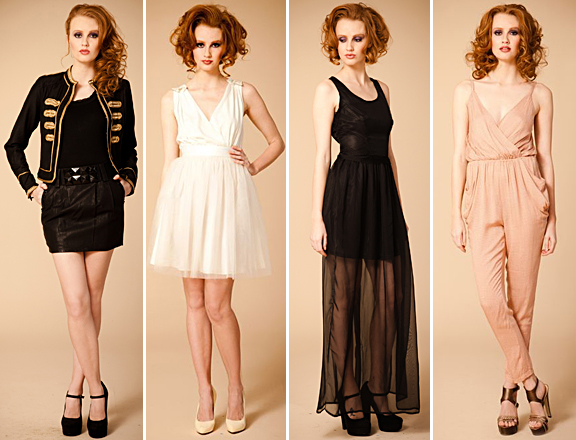 Benefits of New Clothing Lines
Many traditional clothing companies seem to make a lot of assumptions about what different genders want. They don't seem to see children as individuals who have their own personalities and preferences. These generalizations end up hurting children who don't want to go along with the status quo.
These new lines will help young girls find clothing that suits their needs. You may want to look into them if your daughter is more of a tomboy or simply isn't interested in the clothing available in most stores.
Girls Are Happy With New Clothing Options
Many girls are happy that they finally have the opportunity to buy lines of clothing that fit their needs. Grace Gericke and Maya Choksi are two cousins who decided that they weren't interested in dressing in normal girls' clothes. They made this decision when they were three years old and their parents tried to accommodate them as much as possible.
Unfortunately, Grace and Maya's parents had trouble finding clothing that their daughters wanted to wear. The only clothing that they could find was in the boy's section of clothing stores.
Grace and Maya's mothers discussed their ordeals at family gatherings. Laura Burns and Sharon Burns Choksi eventually started their own clothing company that sells clothing their daughters and other girls are interested in.
Laura and Sharon did a number of different things to distinguish their clothing from other lines. Here are some of the differences between the two lines of clothing:
Their clothes feature baseball, basketball and other sports.
Some of the clothing has mottos that help inspire girls' confidence.
They use classic iron on clothing labels to make the clothing unique.
Grace and Maya are both very happy with the clothing their mothers created. Other mothers are interested in this clothing as well.
Other Companies Following Suit
Laura and Sharon aren't the only disgruntled parents who decided to create their own clothing lines. Several other parents have started making gender neutral clothing for their daughters and other young girls who don't want to buy traditional girl's clothing. One firm in New England is operating a similar model and has become very popular.
This may be the beginning of a new trend. Traditional clothing companies may start changing their lines of girls' clothing and adding more gender neutral options.
About the Author: Kalen is a freelance lifestyle and family writer. He shares tips about parenting and consumerism.