Smart Shoe Shopping Tips You Should Know About
Buying shoes can be a wonderfully, soothing experience. The beautiful colors, trendy styles of brands like Weitzman shoes and the wonderful smell of leather footwear store can literally soothe away all of your headaches. Retail therapy aside, most women do need more than five pairs of shoes to match their formal, casual and office outfits. As a result, shoe shopping can be fun experience but it is necessary as well. If you already have several shoes but still find the need to go shopping, we've created a short guide that will help you on your next shoe-shopping jaunt.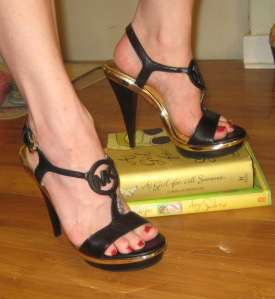 Visit many stores — Take the time to window shop as much as possible before you purchase a new pair. As the fashion season changes, there is a very good chance that you will find several great new designs at different stores according to different designers. Window-shopping will not only show you what is available but it also shows the different price ranges available in different stores.
Measure your feet — Feet tend to change over time and with a full day of walking, your feet tend to swell up and increase in size. As a result, we recommend you measure your feet at every store before you buy a shoe. It's also a good idea to go shopping in the evening when your feet are the most swollen.
Don't follow trends — We recommend you look at the latest runway styles but you do not follow them. This is because trendy shoes may not fit everyone and suit every foot style. For example, flat shoes are not good for people who have poor foot support and heels are not good for people with weak knees. Look for flats that have contoured soles and footbeds that provide the right support. If you want heels, make sure you buy them from a good company to ensure proper foot support. Keep the heel within 3- 5 inches. If you do have to go more than that, make sure you limit the time you wear this heel to ensure foot health.
Purchase multiples — If you like a particular shoe from a brand, make sure you buy multiples of the size and color. This ensures that you will have several pairs ready for use in case one breaks. Further, if your shoes are really comfortable, you may wear them every day and you will have a replacement pair ready in case one pair breaks.
Buy good quality — No matter what type of shoe you like always buy branded high quality shoes that will last for a long time. If possible rotate them as you use them to prevent the leather from breaking down. Use the best storage materials to polish and store your shoes and put in a shoe support to shape the leather when you aren't wearing the shoe.
With our guide, you should find it easy to pick classic yet trendy styles from the new shoes at any store. Remember, shoes have to be trendy but comfortable as well. Don't follow trends blindly but take the time to evaluate review the style and fit before you buy a new pair.