By:  Anthony Mason, the author of this article, is a freelance writer who enjoys discovering new trends in the wedding industry.
The wedding date has been set. The wedding organizer has been chosen. The ball has started rolling. In a few months, you and your significant other would be embarking on a journey of forever and you couldn't have been more ready. However, before you can proceed, you need to take care of several things – the list of wedding guests, the venue, the entourage, the food, and of course, your wedding dress.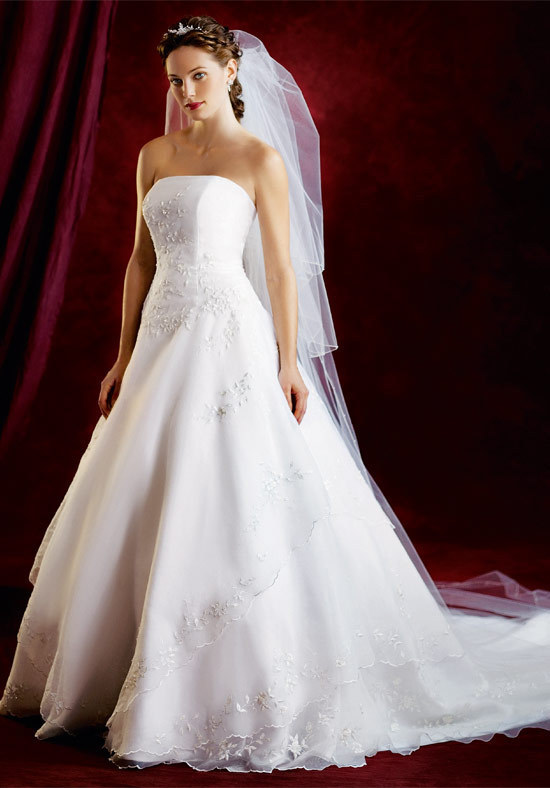 Indeed, your wedding dress is one of the most important things you can ever purchase in relation to your wedding. While the focal point of any wedding is the couple tying the knot, a bride's choice of dress speaks volumes of how much she cherishes that special moment.
Of course, you need to understand that not all wedding gowns are created equal. With that said, you can equate finding the perfect wedding gown to finding a needle in a haystack. As much as possible, you want to everyone to remember every detail of our wedding dress; thus, the need to find the perfect, if not the closest to perfect, dress.
Some women would rather have theirs custom made. Obviously, if you have the luxury of time, this is the best route to take. At least, it would give you a chance to have your say about your dress. Nevertheless, if you are pressed for time or if you simply don't want to add to your full plate, buying a dress would be the best option. However, if you decide to opt for an off-the-rack wedding dress and even before you go to a wedding dress store, it's important that you have already set ground rules regarding the dress you will be picking.
It would be a good idea to make a list of the things you want your wedding dress to be. There usually are four elements to a breathtaking dress for weddings – the style, the fabric, the design, and the features. In the list that you would be making, list all the possible styles you want. While you're at it, try to sketch a few designs that you think would look best on you. Moreover, make a list of the type of neckline, sleeves, and even the hem that you want. These features add to the stunning beauty of wedding gowns.
Making a list would also stop you from settling on the first gown that you see. Having a list would help you narrow your choices to a select few, making the process of shopping for a wedding dress less taxing. With your handy list, you can try on as many different styles as indicated on it. You won't be veering too far away from your ideal wedding dress, and at the same time, you won't be overwhelmed much.
Ready-to-wear wedding dresses can be a tad frustrating especially when you zero in on the perfect one and realize it's too small or too big. If it's the former, you have no choice but to go for a different style. Nevertheless, if it's the latter, you should realize that you could actually ask the salesclerk to ado alterations. Also, don't let pushy sales clerks to pressure you into getting a dress that you don't want. Many brides have succumbed to the pressure and regretted their decision. Remember, it is your wedding, you would be wearing the dress, and you're the one who's going to be the focus of attention. That being said, it's only proper and fitting to choose a dress that you want.
Keeping these simple tips in mind would make shopping for your wedding dress a truly enjoyable experience for you