Different salwar kameez for Different Occasions
If you ask an Indian woman about the outfit that she can wear almost everywhere, the first thing that would come in her mind would be the salwar kameez. There are many reasons behind the popularity of salwar kameez and thus it is one of the most convenient choices that a woman can make. Right from wearing it at home, for office or for some big traditional event, the varieties and choices of the salwar kameez are available to match all the occasions. Across many communities in India, the bridal salwar kameez is also a wedding outfit option. Simply like any other kind of outfits, there is a huge range of designs and varieties of salwar kameez that is available these days. In addition,many people are also choosing the indo western style of the salwar kameez to get a look that is different than the traditional one.
Traditionally the salwar is like a loose trouser but there is a varied range of the lower options that the girls get to choose from. Falling to the category of churidar, dhoti, leggings, palazzo, etc are become popular and promising options that the girls team up with the kurta or kameez, which is something like a long flowing shirt, designed and embroidered to look elegant. The salwar kameez is something that because of the popularity it has, has come up with a lot of related options like a-line suits, anarkali suits, long kurtis teamed up with legging, short kurtis to be worn with jeans, etc. since the available options in the category of party wear salwarkameez is quite huge, choosing one of these as per the occasion can be very easy.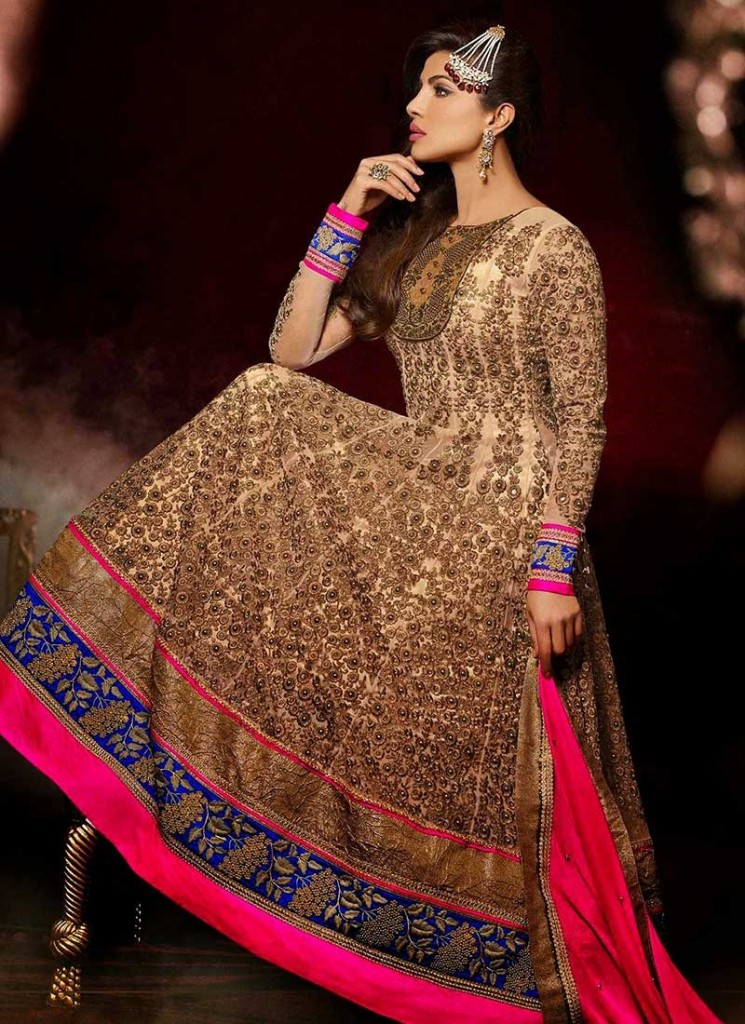 The salwar kameez is availed in various materials like cotton, chiffon, georgette, linen, khaki, crepe, net, rayon, silk etc. if you are looking for something that is comfortable and can be worn for long hours, go for the options of cotton or crepe. Similarly, if you want a look that is more of a feminine style and displays elegance choose the materials like silk, chiffon, georgette, etc. along with a great choice of materials of the wedding salwar kameez, you can also make choices in terms of the colors and designs. Depending upon what you like and what your preferences are, it will be easy for you to make the necessary choices.
The internet these days is the best available medium to do the shopping and when you surf through those websites that specifically sell the ethnic wear collection, you would see great options in terms of designs and patterns to choose from that would otherwise not be available at the traditional shops. In addition to this, the discounts that you get online are completely non-matchable in comparison to that available at the fancy boutiques. Therefore, once you finalize on your preferences, make a choice of the best salwar kameez that suits your looks and budget to glorify your looks to a completely new level.