You've worked hard to perfect your resume, created an impeccable cover letter and have rocked the house down at your interview to get your hands on that dream internship. Congratulations! Now that you've got it all lined up, I've got a question: have you thought about what you're going to wear to the office to look like the professional you are? Well, if you haven't, then here are a few tips for you to follow.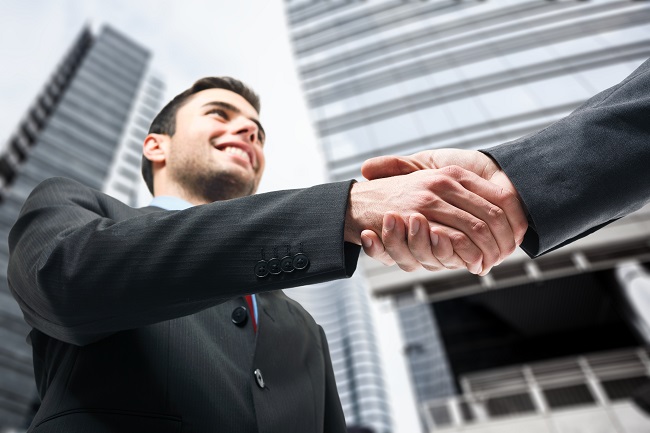 Who's Your Audience?
Before deciding what to wear to work, think about who your audience is. Being an intern, you are not going to dress up for yourself. Instead, you would be doing so for your superiors and clients. After all, they're going to keep a strict eye on your clothing just to make sure that you appear professional at all times. However, the rules on clothing typically differ from firm to firm, which is why it is best for you to learn about the dress and culture beforehand.
The Basics Are Just Fine
For all you guys out there, stick with the traditional gray and solid navy. Throw in a pinstripe, but just make sure that the overall look is conventional. If you find solids boring, you could even try out a patterned shirt or tie. Plaids are a major no-no for the simple reason that they're too loud for the workplace. Also, don't forget to stock up on solid white and blue shirts: these work with just about everything!
As for the ladies, we know that you're going to look at countless people with suits on during your finance internship, but that doesn't mean you need to look like Hilary Clinton's! Remember, suits can get stuffy and probably aren't necessary for interns. Instead, consider mixing and matching varying separates, while making sure that your accessories are professional and simple. Classic pencil skirts and business dresses are good choices. Avoid are metallic prints and sequins. Use neutral colors, and make sure to stay away from denim and cargo pants!
When it comes to materials, fabrics that wear well and look tailored often cost more (wool, for instance, is a classic professional fabric that can come at a hefty price). For this reason, remember to stick to the basics and stock up slowly. Fewer high-quality pieces is better than many low-quality ones. Buy just a few new pieces each season to gradually improve your wardrobe.
Don't Buy Cheap Shoes
Believe it or not, your shoes can really make a statement about your personality, and you don't want to look cheap! Never walk in to work with square-toed shoes; they're the worst! Also, make sure that you have at least one pair of black and one pair of brown shoes, as well as black belt and a brown one. Pair brown with white and navy; pair black with white and gray (and most other colors).
Pay Attention to Hair, Accessories and Jewelry
When it comes to proper business attire, it isn't just all about proper clothing. Your hair, accessories and jewelry count, too. Make sure that you never over-do them. Hair should look brushed and cared for but not overly done up, while jewelry should make a quiet statement that pulls your look together and doesn't detract from it. One rule of thumb for women: after you're finished dressing in the morning, look in the mirror and remove one piece of jewelry. This will help ensure you don't over-accessorize.
This article was written by Richard Craft, an MBA student who hopes to help you succeed in the business world. He recommends taking a look at the financial planning jobs with moneyjobs.com when looking to jump start your career! Check out their website today and see how they can help you!